The legal status watch monitors patents for their legal changes, i.e if a patent is granted in any country, if it expires, or any other circumstance during the life time of a patent. 
During the life cycle of a patent, the status of an intellectual property right changes. If e.g. the fee for a patent is not paid in certain countries, it is no longer in force in that country. Thus, it may not bother new developments and/or the sale of their own products. It may also be interesting to know if a patent of the patent family is, in another country, in the proceedings for grant, opposition, or invalidity. It is also interesting to know whether a granted European patent has passed into the national phase of a country, or whether the European patent is actually valid in a particular country.
These procedural and legal amendments publish the offices in the patent documents or electronically in the registers. In addition, this information is provided to the European Patent Office and maintained in the INPADOC database.
A surveillance at the individual offices is possible. However, monitoring these chances is more simple in the IamIP platform. By a quick click on the "Radar Icon" in the result list, the patent is included in the legal status monitoring. The entire patent family is monitored for changes in the legal status.
If an event occurs and a change of legal status occurs, an e-mail is sent and the patent appears in the dashboard of your IamIP platform environment. Click on it and you will be directed the related patent.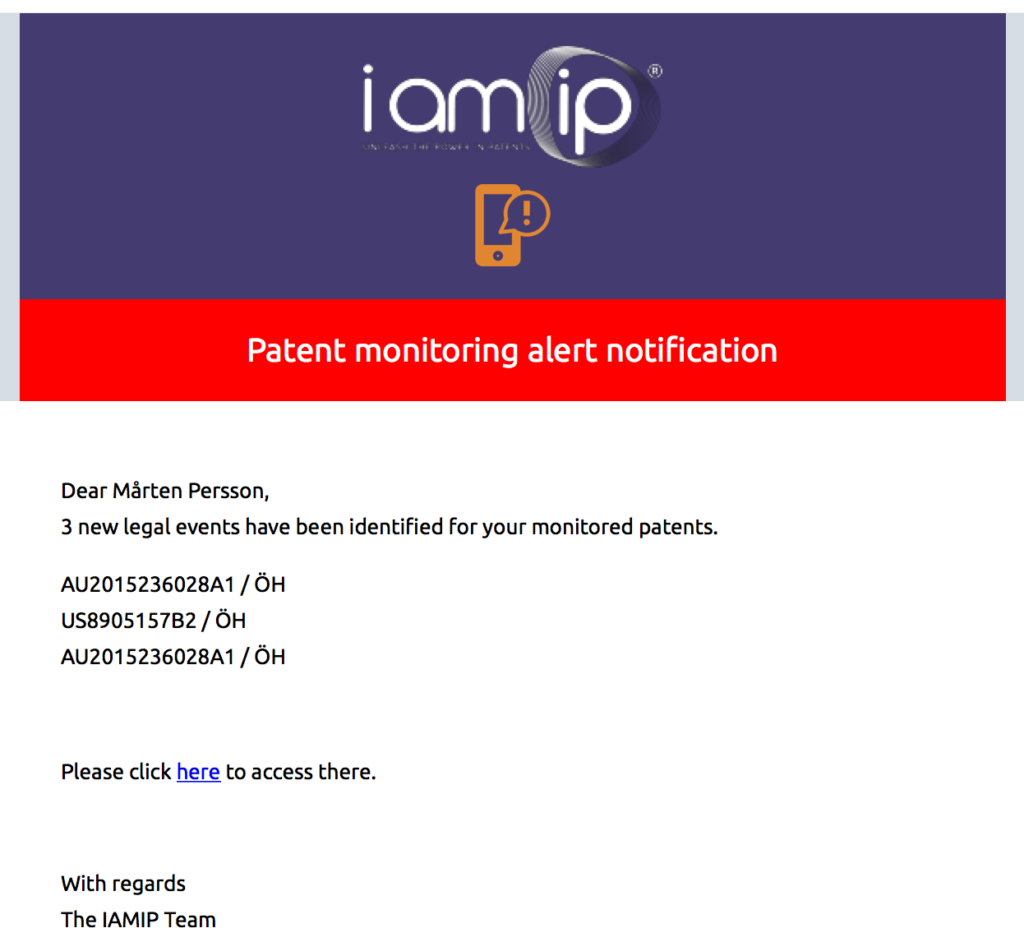 Attention! Edit
Please note that the European Patent Office can not guarantee the accuracy and completeness of this legal status data. Often there are also delays in the update of the database by the Office. Therefore, in individual cases, the actual legal situation can be reviewed by a patent attorney at the office to check the legal situation exactly.
The support of IamIP may not provide legal advice and can only explain the data.
Further information on the legal status data can be found on the pages of the
European Patent Office.
Category